Vasco Da Gama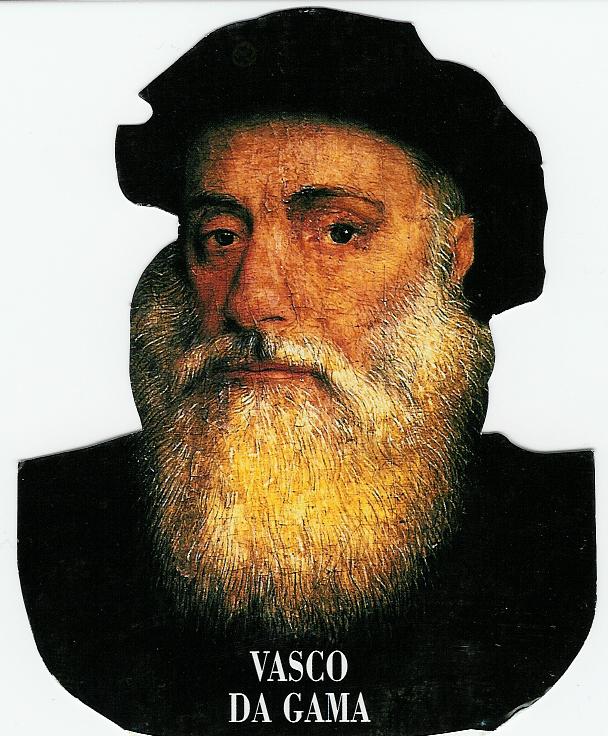 Vasco Da Gama
b. 1460 Sines, Portugal d. 1524 Cochin, India
Vasco Da Gama was the first navigator to complete a journey around Africa's Cape of Good Hope to India. Da Gama had been sped on his way by King Manuel I of Portugal in July 1497 - a full nine years after Bartholemeu Dias became the first to round the cape. The years in between held the distraction of Columbus' discoveries for Spain in the New World.
Da Gama was a veteran soldier and seasoned (experienced) navigator when he was called upon to lead a convoy (line of ships) of three crew ships and a supply vessel. The king, taking as little chance of failure as possible, had Dias himself supervise the preparations (and later personally escort Da Gama as far as the Cape Verde Islands.) Every technical detail and event was considered beforehand. Coming up with 200 qualified crewmen, however, was no easy task, since long sea voyages were known to take a terrible toll on human life (only 55 of the 200 were to survive), the ranks of sailors had to be plumped up with a dozen or so criminals fresh from prison.
Once they rounded the cape and proceeded up the coast of Africa, they encountered wave upon wave of hostility from the natives, some of which had been instigated by Muslim traders who resented (did not like) competition from the Portuguese. By this point, too, so many of his men were dead from scurvy (a disease caused by a lack of vitamin C) that Da Gama no longer had enough sailors to operate the supply ship and was forced to burn it.
After 10 months at sea, they finally reached the city of Calicut on India's Malbar Coast in May 1498. The items they had brought with them, such as cloth and glass beads, failed to impress the Indian traders, who for the most part had precious stones and coveted spices. Still, the small portion of bounty that Da Gama was able to get from them was enough to earn him a hero's welcome from his king. He was sent back to India in 1502, in command of 21 heavily armed ships and under orders to lay in along the way to all those ports that had given him trouble before.
This strong-arm strategy worked: Da Gama returned to Portugal in 1503 with the first tribute of gold from the East.
After King Manuel's death, King John III sent Da Gama to India as a Portuguese viceroy (the King's representative in India). Vasco Da Gama died of an illness in India on December 24, 1524; his remains were returned to Portugal for burial.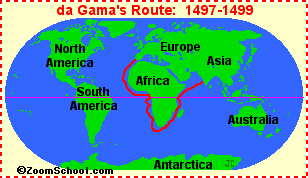 Below are links and sites for more information on Vasco Da Gama.
This site was last updated 08/04/2004 08:08 PM -0400